Martina Navratilova Announced as Elena Baltacha Foundation Patron
Posted 24 Jun 2016
Martina Navratilova to join Judy Murray as Patron of the Elena Baltacha Foundation
Martina Navratilova is set to join Judy Murray as a patron of the Elena Baltacha Foundation, the charity set up by the late tennis player Elena Baltacha to help
children from disadvantaged backgrounds learn to play tennis. "It is an honour to be invited to be a Patron of the Foundation and help to continue the great work that Bally started," said 59-time Grand Slam champion Navratilova.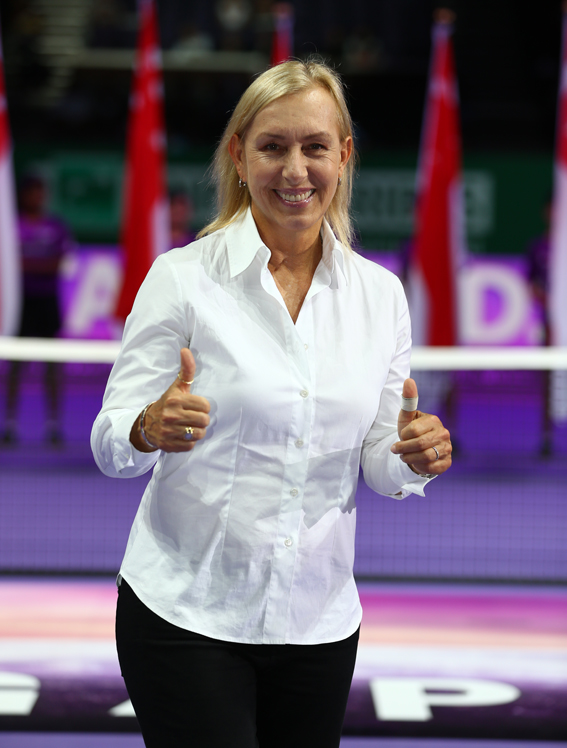 Founding Patron Judy Murray added "I'm thrilled that Martina is joining EBF as a patron. She will bring an incredible level of expertise and passion to ensuring a
wonderful legacy for Bally".
Navratilova, winner of a record nine Wimbledon singles titles, has long been a supporter of the charity and took part in the 2014 Rally for Bally fundraising campaign set up in the wake of Baltacha's death, aged 30, from liver cancer. "We are delighted to welcome Martina as a patron of the Foundation alongside Judy to help us to get more children, in particular more girls, to play the sport that Bally dedicated her life to.," said Paul Regan, Commercial and Operations Director at the Foundation.
Tagged by topic: Elena Baltacha Foundation patron , Martina Navratilova , Martina Navratilova EBF patron , Martina Navratilova patron

by Wendy Henderson