EBAT PLAYER OF THE MONTH MAY 2016: JOE FORTNUM-ADAMS
Posted 10 Jun 2016
We are delighted to announce that the winner of the Player of the Month award for May 2016 is Joe Fortnum-Adams.
It's been an impressive last month for Joe, with consistent performances in both training and competition.
During training Joe is not afraid to make mistakes necessary to learn the craft of tennis. Joe has also become more and more focused over time and the improvement in his tactical play has been first class. The thought that goes into building each point is noticeable and this in turn has had a positive effect in both individual and team tournament match results.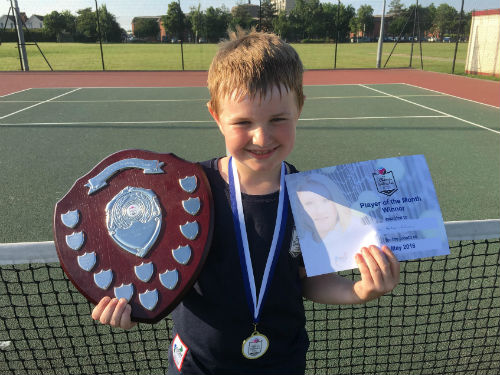 Joe was also recently invited to the EBAT clay court training block at the Dukes Meadow High Performance tennis centre in London.
Congratulations Joe for this much deserved award.
Congratulations also to the other nominated players for the month:
Amber Harding
Abigail Terry
Jessica Terry

by Louise Stephens