Player of the Month April 2016: Isaac Kingham
Posted 06 May 2016
We are delighted to announce that the winner of the Player of the Month Award for April 2016 is Isaac Kingham.
Isaac has consistently trained and competed well throughout April, all of the coaches have said that he improves more and more with every training session.
Isaac is a player who has risen through the ranks of our after school club at Dale Hall Primary School in Ipswich, we're especially proud of Isaac as he has only been playing tennis for a year! He is always looking to be challenged and most definitely not afraid of hard work, we can't wait to see him grow more and more over time.
Over the past few weeks Isaac has competed well both individually in the Mini-Red Tournaments but he also represented the academy at the Aegon Team Tennis matches with great success. Isaac is also on our regional radar, having been selected to attend a county training day, in fact he did so well he has been invited back. Isaac has also recently attended a high performance training day with Coach Nino & Jamie at Dukes Meadow in London.
Congratulations Isaac on your award, we're all very proud of you!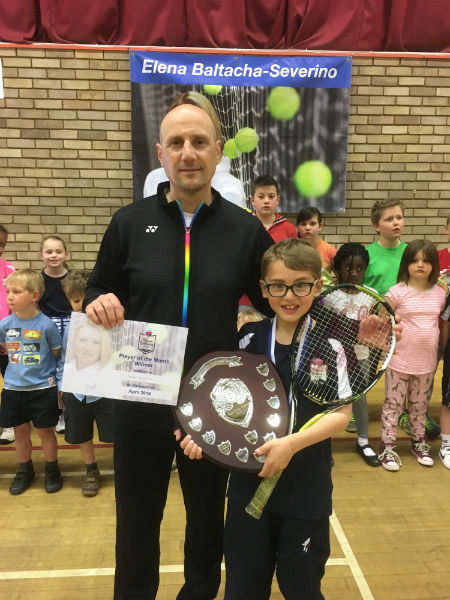 Congratulations also to our other Player of the Month nominees:
Elena Fairweather

Morgan Hadley

Haqim Kamal

Danila Palladino

Elodie Reynolds

Tawana Senah

Jessica Terry

This month was a tough month for the coached to choose the nominees and the winner.
Keep up the great work everyone!

by Louise Stephens