ROTHESAY CLASSIC BIRMINGHAM
Posted 22nd Jun
Another very early start for our trip to the 2nd of our 'Grass Trilogy' events leading into Wimbledon, again it was very nice for the younger girls to have the older girls attending, with parents to make them feel comfortable and looked after at all times.
As always, the arrival at the tournaments is always very exciting, the WTA and the LTA pull out all the stops to make sure the girls feel very welcomed, Birmingham was no different, with representatives from both governing bodies, including Marjory Howie from the WTA, who has been instrumental in helping to organise all our visits across the trilogy.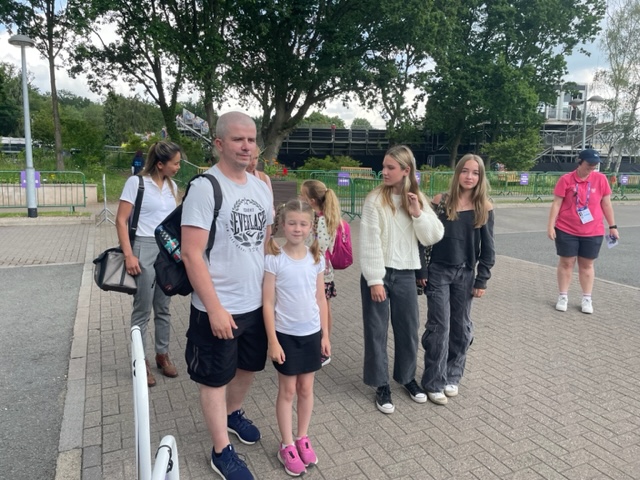 Having accreditations organised always makes the girls feel very special, it means that they are officially welcomed with the lanyards that all the players, coaches and support staff are wearing, its also a great memento of the trip, an item they can hang up on their wall or put on display next to their tennis trophies.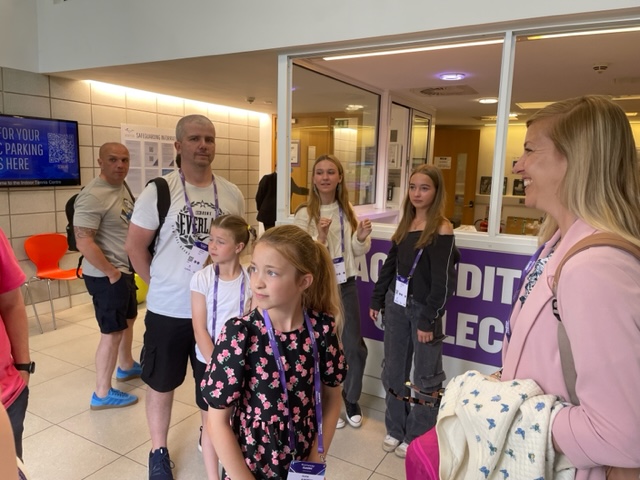 Once the accreditations were all completed, we were escorted upstairs, to meet our great WTA friend and supporter, Donna Kelso, WTA Supervisor. She was simply amazing, she gave the girls so much time, so much attention. She explained how the tournaments are organised and took the time to explain all about the different career pathways you can take if you join the and sporting entity such as the WTA. This fits in perfectly with our personal development programme 'Sports Skills 4 Business' (https://sportskills4business.com/). It was simply an invaluable wealth of information, coming from a top professional, who has been there and done it, on the WTA World Tour. The girls were absolutely riveted to every word Donna was saying, without doubt, one of the highlights of the day.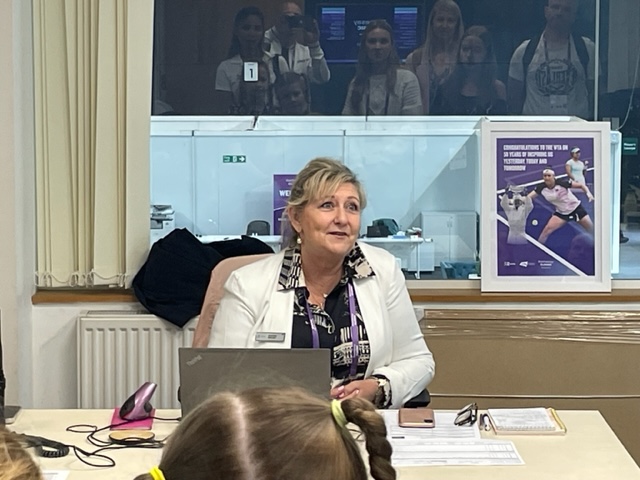 Marjory then took charge to ensure the media centre event run smoothly, and everyone got the opportunity to sit in the hot seat, and feel like a professional tennis player, answering questions from the press after they have played their match.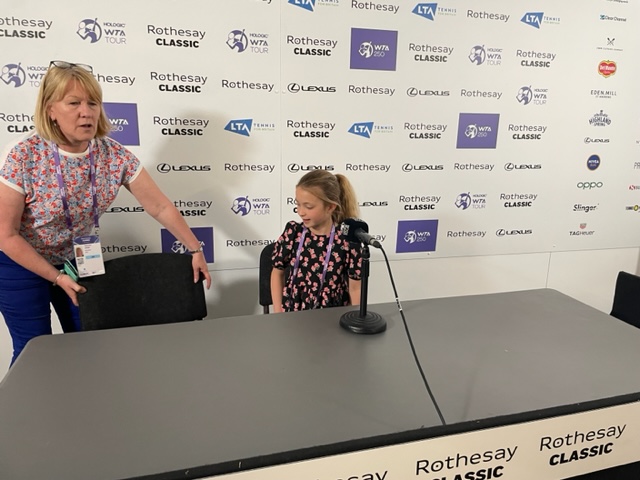 The WTA and the LTA, then organised a very special meet the player experience, in the players' lounge. The girls were introduced to Harriet Dart, one of Britain's top ranked women's tennis players. Harriet was warm, friendly, and spent a large amount of time with the girls, asking them questions, and giving them the opportunity to ask her questions.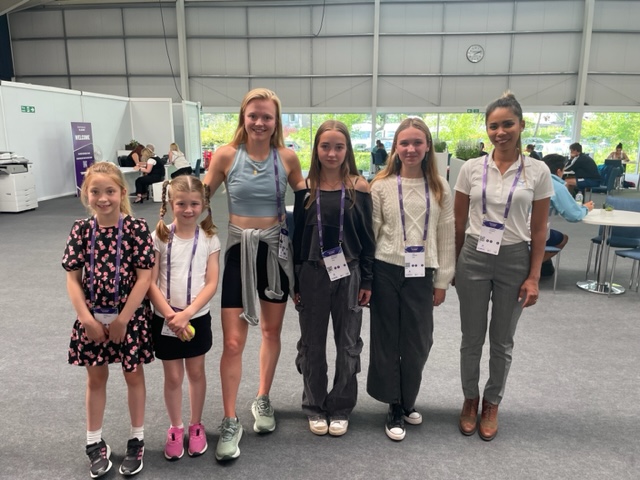 As all our visits to the grass events, the WTA and LTA organise tickets to watch the matches, it was a very warm day, the sun was blazing, this did not deter the girls, they all ensured they rubbed on plenty of sunscreen, wore hats, and enjoyed all the great tennis that was on display on centre court.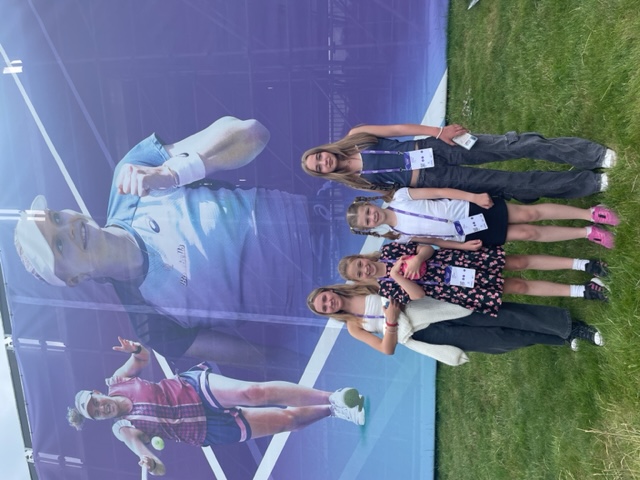 By Nino Severino

by Wendy Henderson