The Elena Baltacha Foundation Officially Links with Ipswich Town Football Club
Posted 01 Mar 2018
Written by the Elena Baltacha Foundation Chairman – Nino Severino
Life often presents us with positive and surprising life opportunities, I've been privileged enough to have had my fair share of them. I'm pleased to say I now have the opportunity to base most of my programme design work in Ipswich, which is connecting me with a wide range of individuals, businesses, teams and academies. Through my local work, my path crossed with Dan Palfrey an Ipswich Town Football Club representative, he had heard about the work that Leoni and Martyn Waghorn had been carrying out for the Elena Baltacha Foundation and wanted to meet for a chat to see how the club could help and support.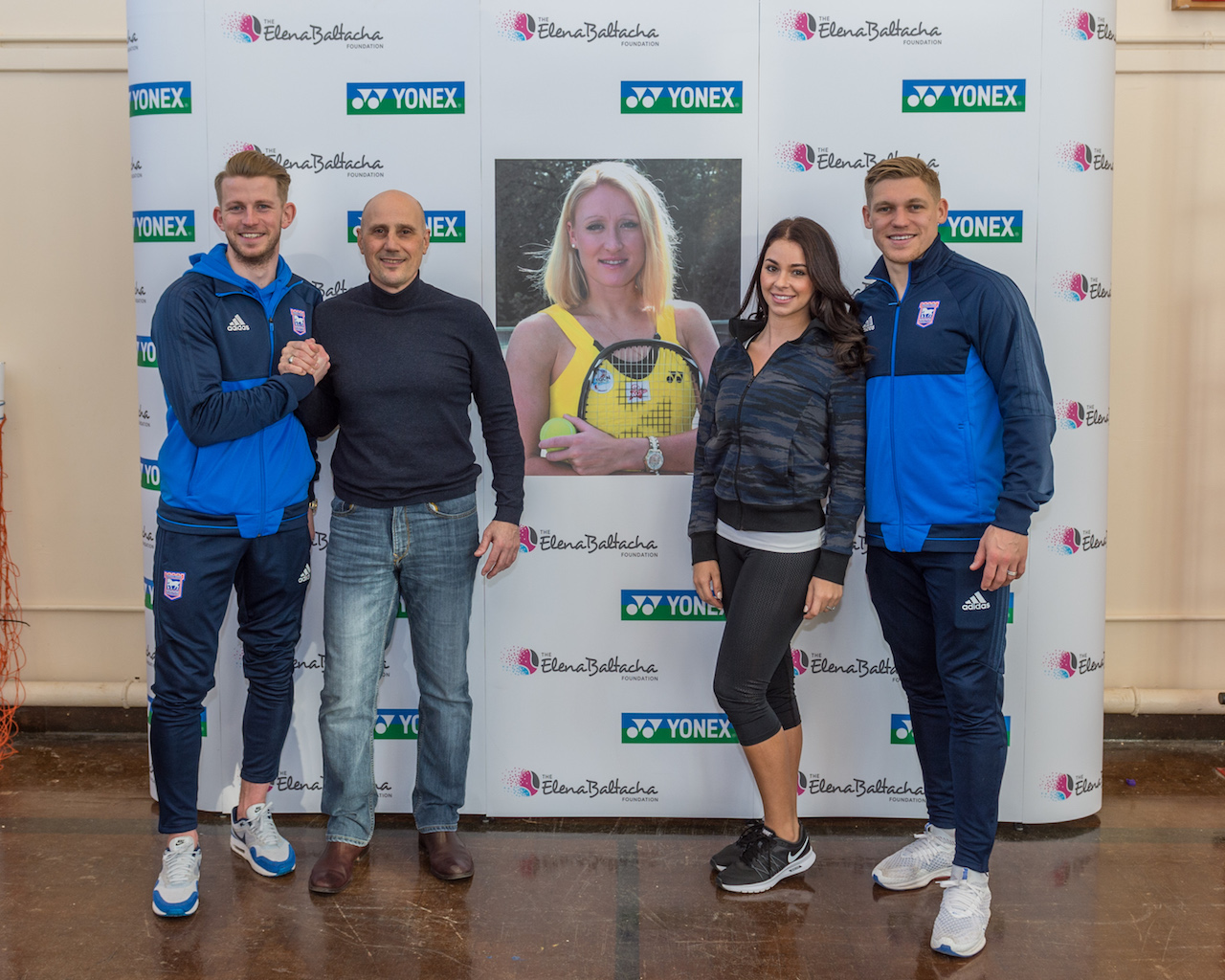 I'm not sure if either of us had any particular expectation or agenda, but the meeting produced some very exciting possibilities and has led to an official association between Ipswich Town Football Club and the Elena Baltacha Foundation. Having a club such as Ipswich supporting our foundation is a very positive development, if you are an Ipswich Town fan, and of a certain age, you will know the very close links between the club and the Baltacha family. Elena's dad, Sergei Baltacha was the very first Russian football player to sign for a British team. He was transferred from the great Dynamo Kiev Football Club to Ipswich Town over 30 years ago, and brought his wife Olga, Sergei Jnr and Elena with him, they settled in Ipswich, and as they say, the rest is history.
Elena and I used to attend matches at Portman Road quite regularly, one thing was very clear, Sergei Baltacha is held in great esteem, by the fans and the Ipswich Town representatives. Elena was always treated like royalty when we used to visit, and she absolutely loved Ipswich and clearly had very fond memories of the football club. I remember our very first visit to the stadium, Elena was invited to the Directors Box, where David Sheepshanks, former Chairman of the club was there to greet her. David Sheepshanks is a very close friend to the Baltacha family, and it was very clear how happy he was to see Elena again, they had a very long chat in the lounge before we went out to watch the match.
Its absolutely fantastic that life has gone full circle and the Baltacha name is once again associated with Ipswich Town Football Club, this time through Elena Baltacha's foundation. The meeting between Dan Palfrey and I has produced a great schedule of events that we are planning to run over the next year, and a schedule that will hopefully see a long and lasting relationship between the foundation and Ipswich Town Football Club.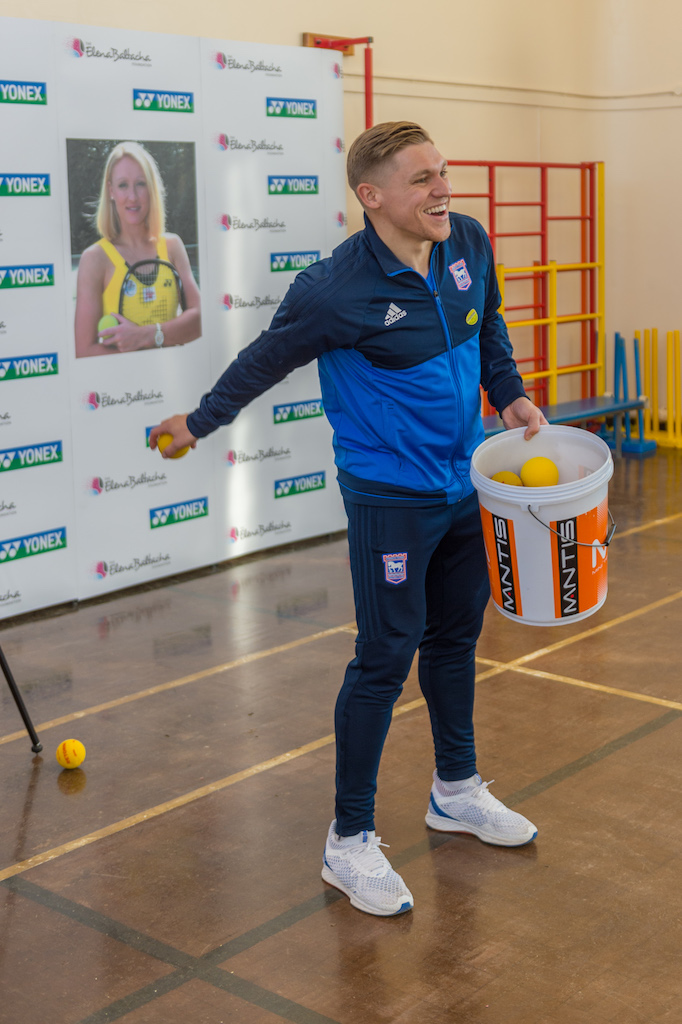 As a foundation, creating awareness is very important, and it was fantastic to see the press and media supporting us, Donavon Blake from ITV, Stuart Watson from the EADT, ITFC Chanel and Suffolk Radio were all in attendance to cover our first joint event, a sports road show at Sidegate Primary School in Ipswich. The foundation delivered a tennis-based experience for the children, two ITFC fist team players attended, Martyn Waghorn and Luke Hyam, Luke actually attended the school as a pupil. Obviously, the children were very excited to see both players there, both of them joining in with the tennis drills, and even feeding the balls to the pupils, finishing with playing a match against each other, with half the pupils cheering for Martyn and the other half for Luke. Leoni Waghorn also attended as an Elena Baltacha Foundation Mentor, she is a fully qualified fitness instructor and took all the pupils through a very dynamic warm up, the children absolutely loved it, and appreciated Martyn Waghorn joining the group to also be warmed up by his wife, I thought to myself, this could be a first!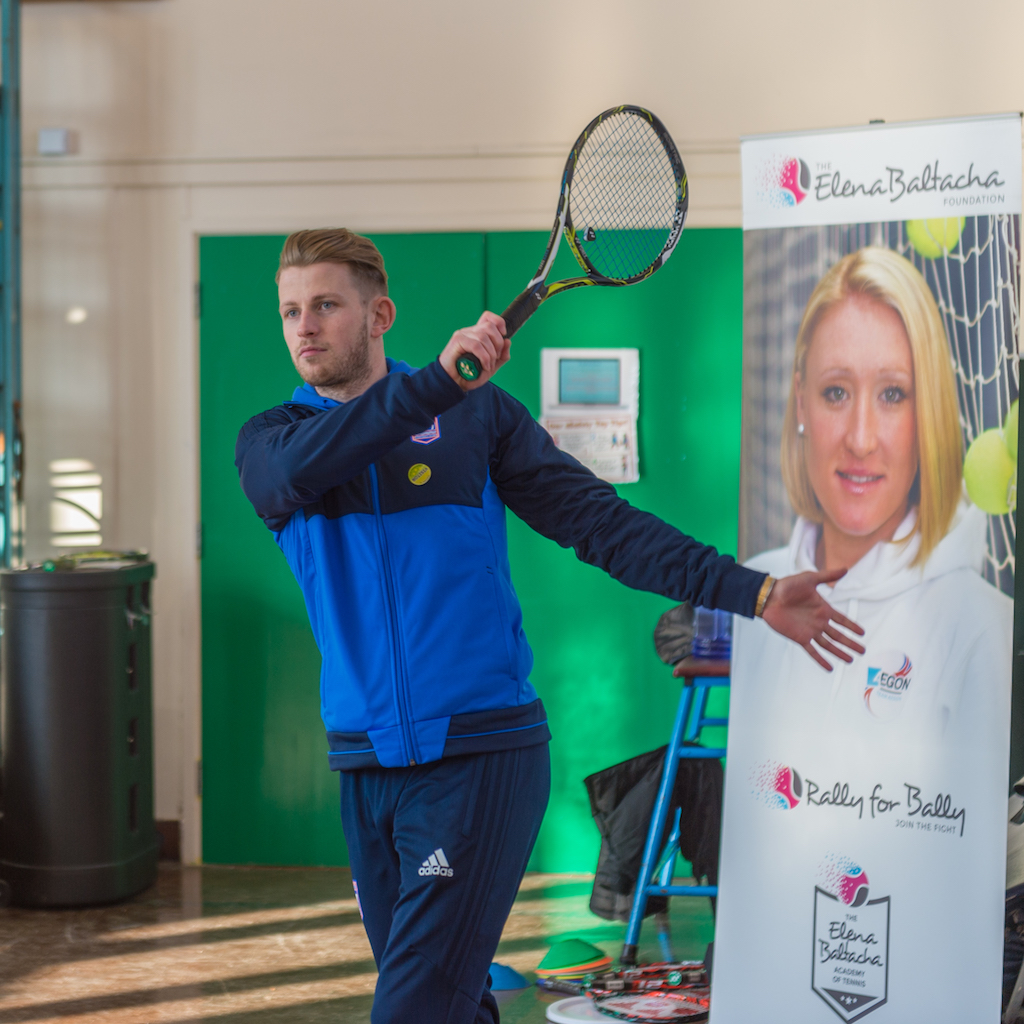 Luke, Martyn and Leoni were absolutely fantastic and helped us make the event a very successful one, hopefully leading to many more children joining our wonderful sport of tennis. This was a perfect example of how ITFC and the foundation can come together to make a big difference and encourage young children to join a sport and lead a fit and healthy life.
Elena, had such a wonderful personality, character and spirit, this had an amazing effect on people who came into contact with her, one such person was Aaron Garwood, who was a parent of one of the players. This was over 7 years ago, at this point Aaron was a delivery driver, but was inspired by what Elena was achieving with her foundation, and the effect it was having on young children. He asked if he could help in any way, and joined the team as an assistant on Saturday mornings. Since then, its been an incredible journey for him, he is now a full-time tennis coach and is Senior Manager of the Elena Baltacha Tennis Road Shows. It's Aarons job with the help and support of Lindsay Farish-Carradice to deliver tennis and fitness to thousands of children every year. Elena's legacy and vision lives on in many ways, none more important than through the many people who still love are devoted to her, and who ensure her foundation has a big impact on many thousands of children.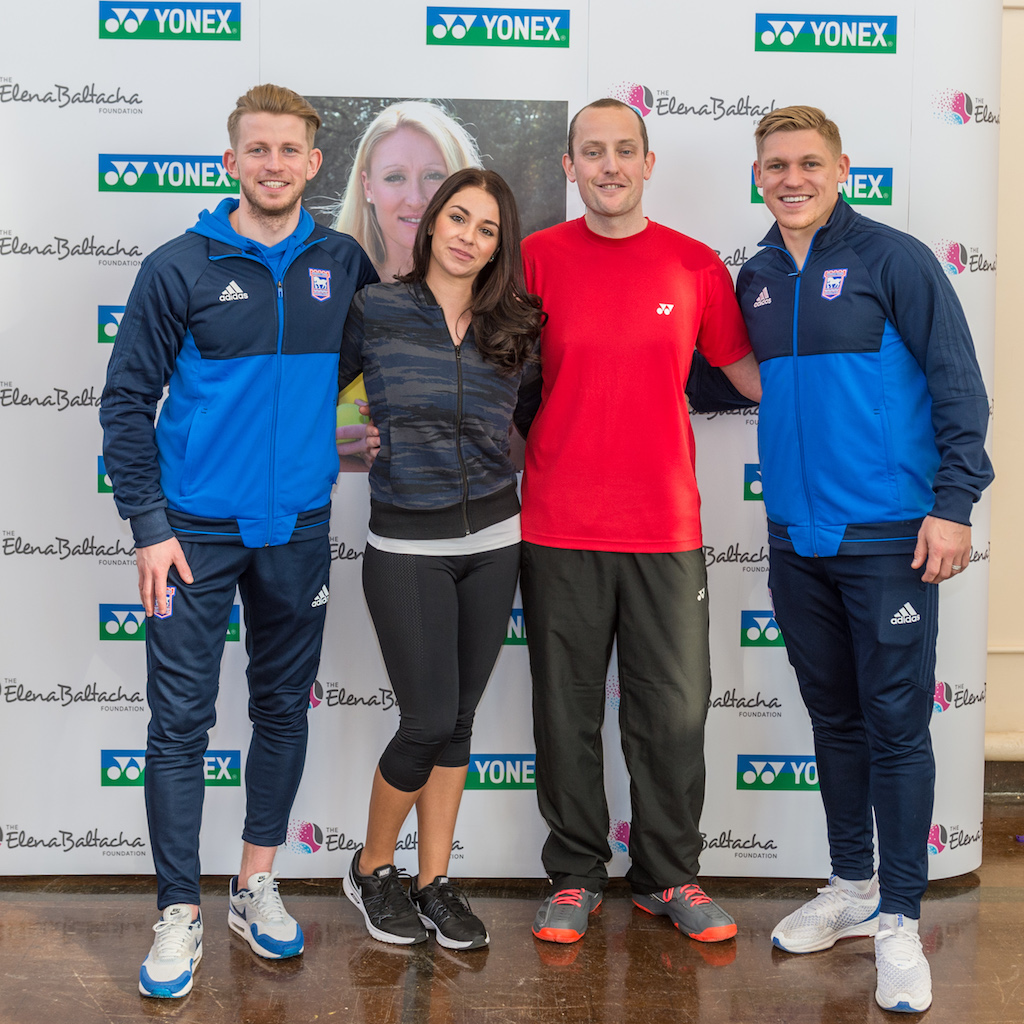 Events such as the road show's are so very important to me, because through personal tragedy, loss and blackness we have found positivity and light.

by Wendy Henderson