Player of the Month for October – Amber Harding
Posted 11 Nov 2015
It is our pleasure to announce the Academy Player of the Month for October…
Our congratulations to the winner, Amber Harding!
Amber has worked so hard since she first started playing tennis two years ago, Amber has been recognised for her achievements and hard work by being crowned the EBAT Player of the year 2014, but has never been named Player of the Month.
Amber has impressed all of the coaching team with her attitude, both on and off court. She is always drives herself forward in order to get the most out of every single training session and especially impressed the coaching team with her consistency during training. Strong, consistent performances both on the training court and in the competitive arena is really paying off and Amber is developing a strong all-court game.
Congratulations to Amber on this much deserved award from Coach Nino, the coaching team and your fellow EBAT players.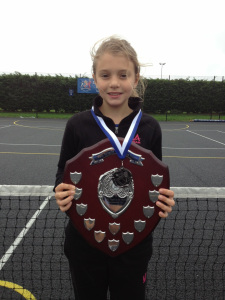 Our Congratulations to the other EBAT players who were also nominated this month:
Joe Fortnum-Adams
Sophie Li
William Lui
Ted Stockdal