NTC COME PLAY PREPERATION VISIT
Posted 1st Jun
The invitation from the WTA, to join the management team for the Come Play events in London to celebrate the 50th Anniversary of the WTA, has been an honour and privilege for The Elena Baltacha Foundation. I joined Marjorie Howie, from the WTA on a visit to the NTC, to ensure we were 100% prepared for our marque event on the 31st of June, which would be attended by Judy Murray, Jo Konta, Heather Watson, Harriet Dart, and dignitaries from the WTA and Morgan Stanley.
British Tennis have been outstanding in terms of supporting the event on the 31st, all the NTC staff, were very attentive and supportive, led by Charles Jude (NTC General Manager) and Lee Myers (NTC Tennis Operations Manager).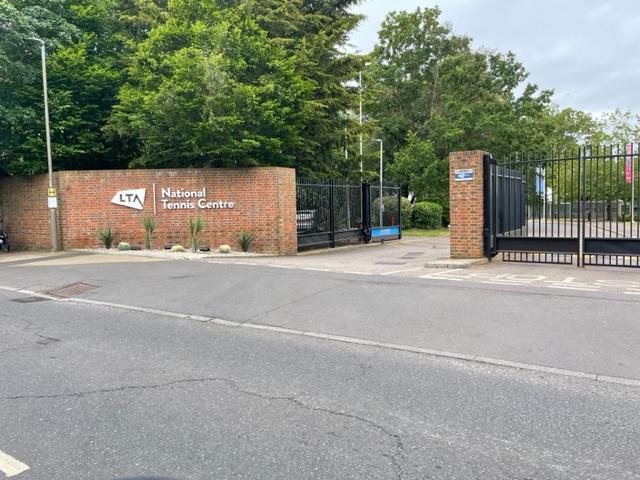 For all of you who have never visited the NTC, I thought you may be interested in the following information about our outstanding National Tennis Centre.
The LTA National Tennis Centre (NTC) opened in 2007. The centre has 20 tennis courts, three padel courts, accommodation and a world class sports science centre. Along with its tennis courts, the NTC is equipped with a high performance gymnasium, ice baths for the elite players, as well as a self-service restaurant. The National Tennis Centre provides the facility and training services for the British Men's, Women's & Wheelchair high performance tennis teams, coach education, competitions, as well as our own junior and adult community programme. The NTC offers services to players training full time in performance analysis, fitness, psychology and rehab, strength and conditioning, medical support and nutrition.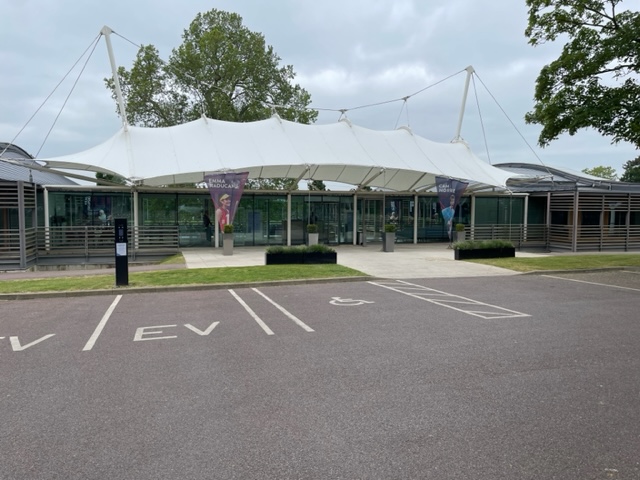 The NTC offers fantastic value for money accommodation on-site, suitable for weekend tennis breaks, tennis teams looking for intensive training or for players participating in competition at the centre or nearby. The purpose built accommodation block has 22 bedrooms, with a mix of single, twin, triple and accessible rooms, all with en-suite bathrooms.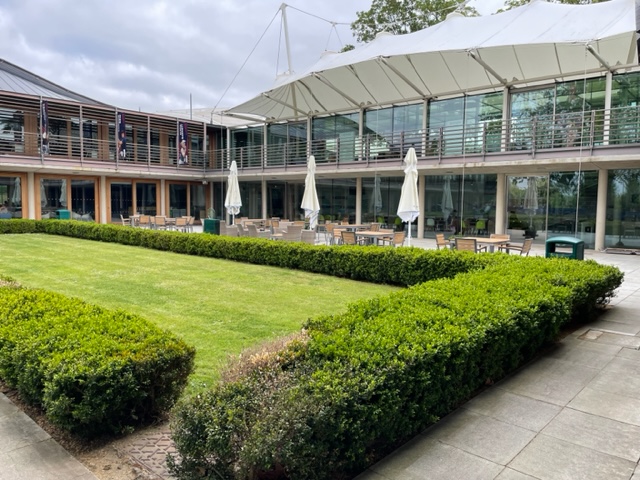 The NTC has a range of world-class tennis courts used by the country's top tennis players, GB's Davis and Billie Jean King Cup teams and the development of Britain's future tennis stars, as well as hosting a range of LTA tournaments.
Acrylic - The NTC houses six indoor US specification hard courts, replicating grand slam surface conditions. Additionally, there are six further US specification outdoor hard courts on site.
Clay - The NTC has four new Italian clay courts as used at the Monte Carlo Masters. Two of these clay courts will have a double skin bubble cover, creating an indoor clay provision in the winter.
Grass - There are four high quality grass courts at the NTC, showcasing similar playing characteristics to those found at the All England Lawn Tennis Club, as well as the Wimbledon qualifying event.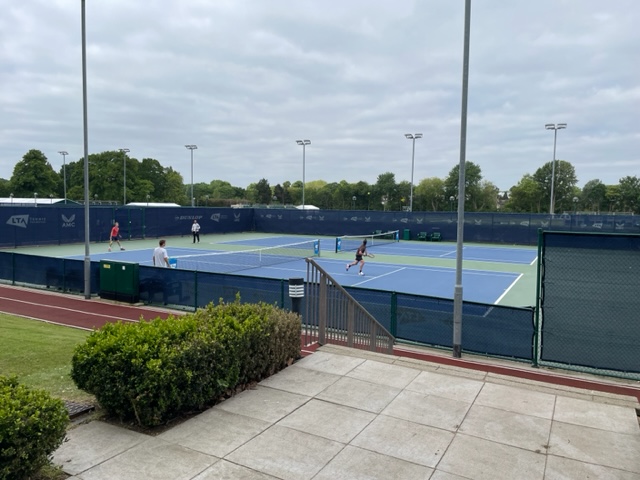 You can play tennis on the courts used for training Great Britain's top current and future talents, dine in their fantastic, healthy restaurant or convene in their modern, relaxing meeting rooms, the NTC makes for a perfect venue for all styles of business, educational or private events.
Perfect for lectures, team away days, formal meetings and informal gatherings. With a range of flexible meeting rooms, Lecture Theatre, a Boardroom, and even 'Centre Court', there are numerous meeting rooms available of varying sizes, catering from 2 to 120 people with audio visual equipment provided, and packages flexible enough to meet any event needs.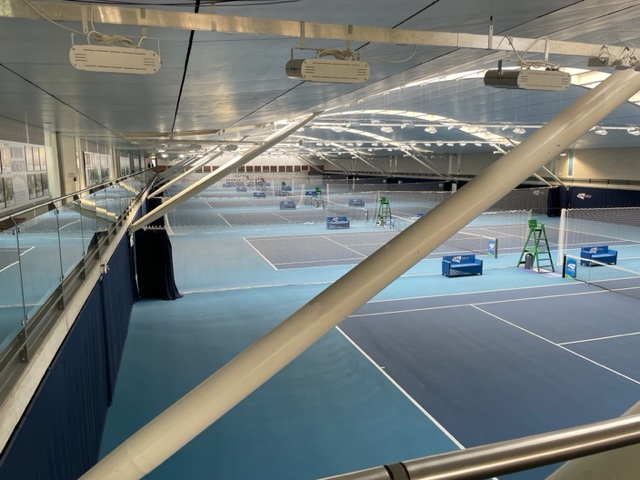 NTC Junior coaching programme, National Tennis Centre - Stay & Play experience weekends are now available. You can go on a behind the scenes tour to see where Britain's top players play & train. Stay on site, receive coaching, try Padel and go to Wimbledon, all part of this very special experience British Tennis is offering.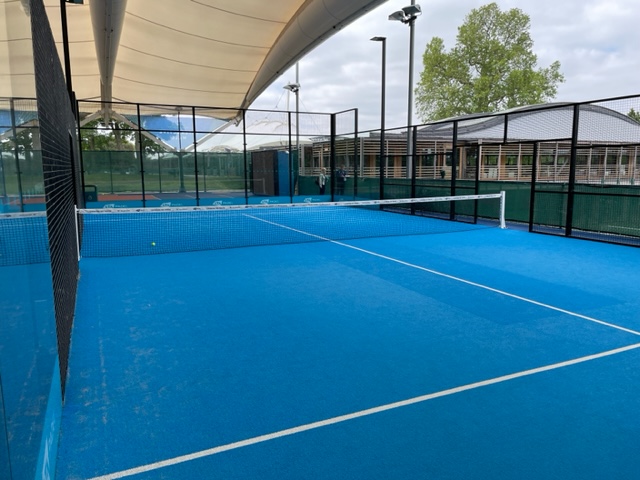 By Nino Severino

by Wendy Henderson