Nature Valley Open Nottingham Tennis Tournament 2019
Posted 01 Jul 2019
Nature Valley Open Nottingham Tennis Tournament 2019
2019 brings another "Grass Court Season" that represents the very special relationship we have with our official supporters the WTA. Our first trip was Nottingham, where 9 of our foundation girls and their parents were invited to visit the tournament that has named their award "The Elena Baltacha Trophy" after our Bally.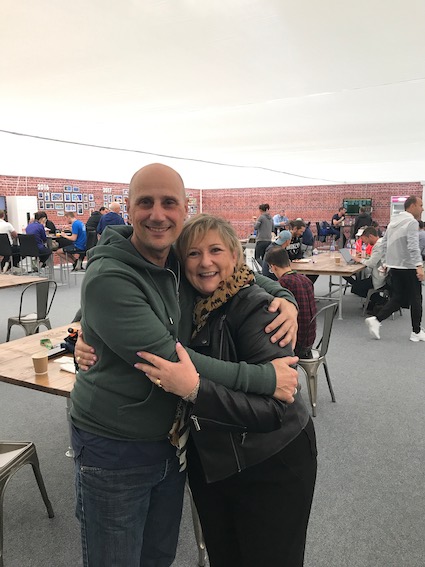 Both Nino and Mike Lunt (Player Support and Development) travelled up to the event the night before, but very disappointingly the rain was so heavy, the day needed to be cancelled for the girls and the parents. However, Nino and Mike still visited the tournament site, giving Nino the opportunity to catch up with many foundation friends.
Donna Kelso Tournament Director met Nino and quickly settled him into the players lounge, because of the weather, the lounge was unusually busy. Nino said "It was still a great day for me personally, even though there was no play, and the girls could not attend, it was very special to see Donna again, and also meet up with GB Davis Cup Captain Leon Smith, who is an "Official Friend" of the foundation.
Caroline Garcia played Donna Vekic in the final which Caroline won 2-6 7-6 7-6.

by Wendy Henderson