Nature Valley Classic Birmingham Tennis Tournament 2019
Posted 01 Jul 2019
The Birmingham Nature Valley Classic Tennis Tournament was the next in the grass court series and the weather could not have been any different!
The foundation girls along with their parents and support team, led by Nino, really enjoyed this incredible experience in the brilliant sunshine.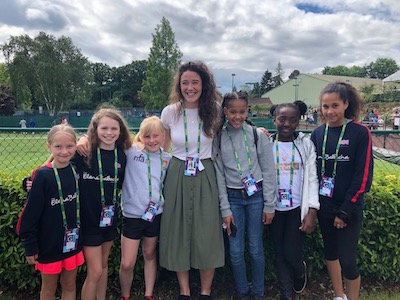 Tony Ho ensured the day was perfectly organised, with so many incredible experiences for the girls. The day started with a very special meet and greet from LTA representative Jessica Head. She ensured that all the girls were settled and happy, and quickly got the day off to an amazing start with a VIP guided tour around the Birmingham site.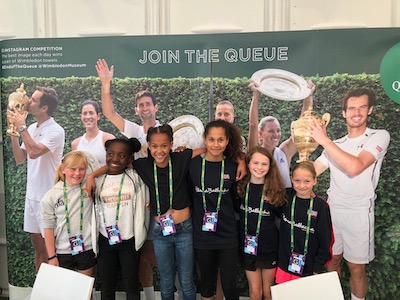 Afterwards all the girls, their parents and EBF support experienced an incredible lunch in the players lounge itself! This was such a unique experience with top players like Naomi Osaka relaxing in this area. Neil, our great friend from the WTA made sure that the girls collected many autographs from all the players, and went on to meet many more throughout the day.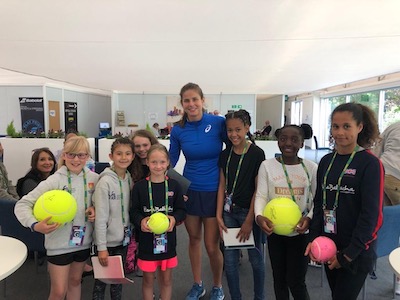 The girls, of course had the pleasure of watching some incredible tennis, including one of the great players of all time, Venus Williams.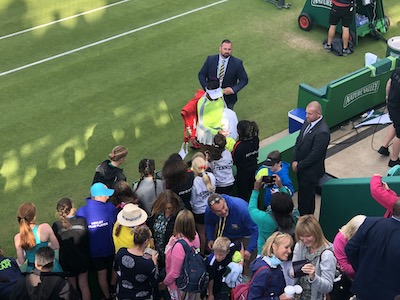 The women's tournament came to a close with Ashleigh Barty (AUS), meeting Julia Goerges (GER). Ashleigh won this final game 6-3 7-5 and became world number one.

by Wendy Henderson