NOTTINGHAM ROTHESAY OPEN 2023
Posted 17th Aug
As always, our trip to Nottingham started early in the morning, this did not dampen the spirits of the girls attending, who were all super excited to take on the trip to Nottingham and enjoy all the amazing experiences that the WTA and LTA organised for them.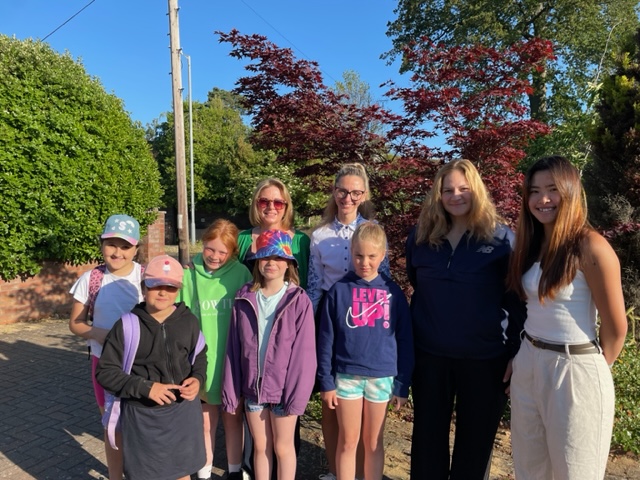 On our journey, we always enjoy a stop off, the girls were all supported by candy Wai, one of our senior girls, who was on duty to ensure that all the girls were very well looked after.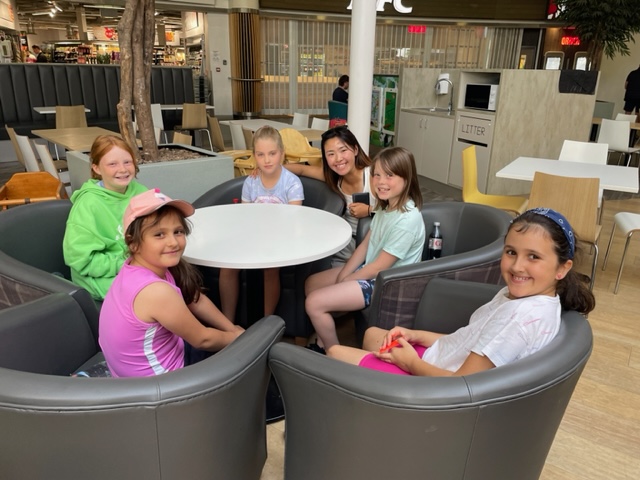 There was a very special treat in store for the girls, as Lauren Robson, the former super star British tennis junior, who went on to be one of the rising stars of the WTA World Tour, was now the Tournament Director.
On arrival, Marjory Howie from the WTA greeted the girls with a wonderful warm welcome, ensuring they all felt at ease. They were all then escorted through to the main player area, the first person they met was Laura Robson, who greeted them with a wonderful smile, and an outstanding warmth and care, talking to them about their tennis, ensuring that they all felt welcomed and special.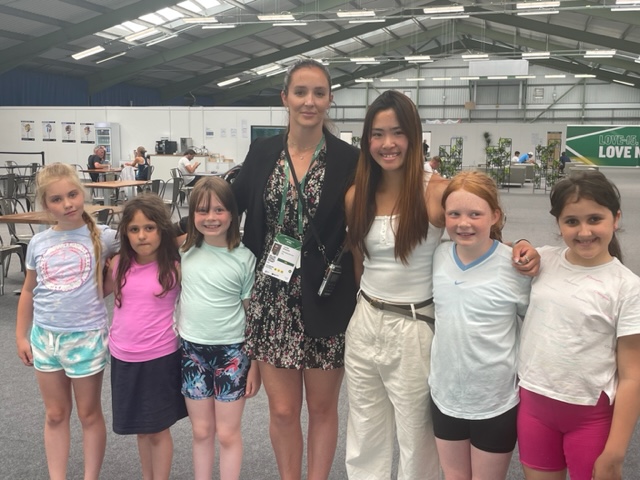 The WTA photograph then appeared to take photographs, this made the girls feel very special. It was then time to make their way up to the media centre, on the way, the girls stopped off to have some wonderful photo's taken with the Elena Baltacha Trophy.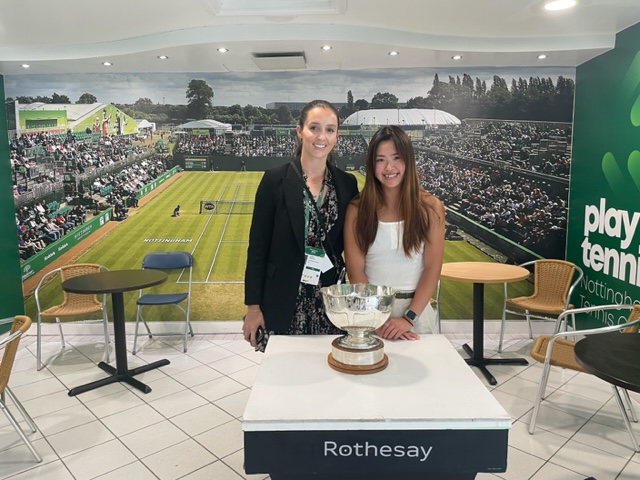 As they were walking past the gym onto the stairs, the girls were all starstruck, the one and only Sir Andy Murray was right in front of them, cooling down. Andy was amazing, taking time to smile at the girls, and giving them all a very warm wave.
As they made their way up the stairs, the girls always make time to stop, and just gaze at the beautiful image of Elena, a time to think of her, and thank her quietly, for the opportunity she still gives to all the girls, through her legacy.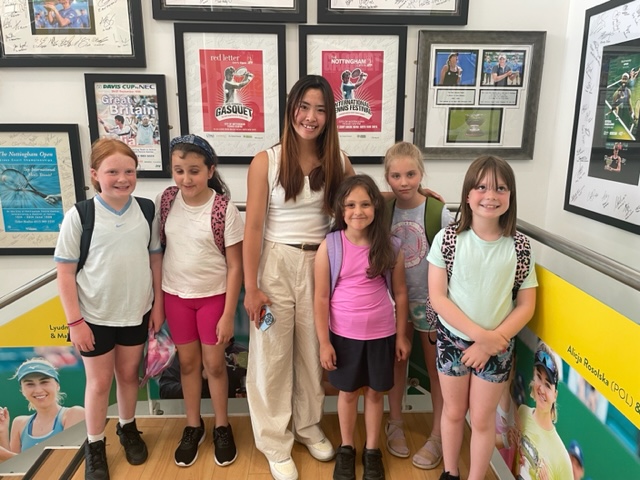 It was then time to walk down to the media centre, to meet more friends, and enjoy the opportunity to be interviewed like the players.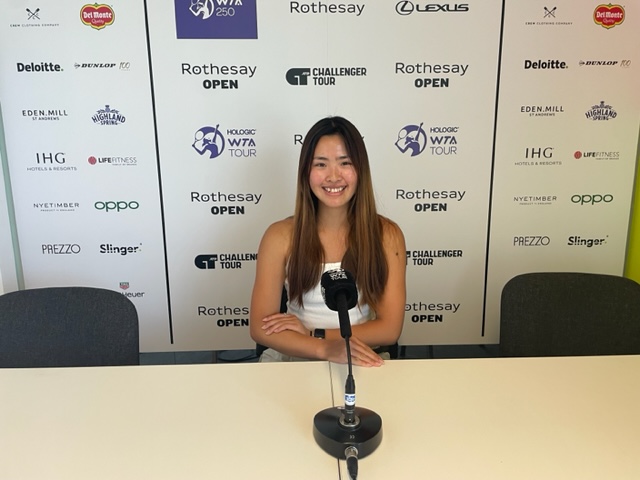 The girls were then escorted back down to the players lounge, where they enjoyed an amazing lunch, all ready to enjoy the tennis matches which they had tickets for. It was a very long day for the girls, but a day they will never forget.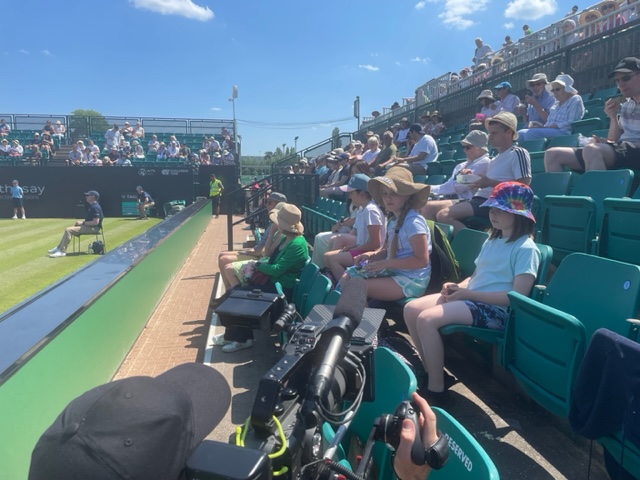 By Nino Severino

by Wendy Henderson