Ipswich Town stars train with Elena Baltacha Foundation youngsters to promote charity's fundraising event
Posted 17 Aug 2018
Girls and boys at the Elena Baltacha Foundation had an afternoon to remember when Ipswich Town midfielders Cole Skuse and Andre Dozzell turned up for a special training session with them, writes Marc Beyeler.
The visit was arranged to promote awareness of the Foundation's fundraising activity at Ipswich Town's Portman Road ground tomorrow (Saturday, August 18) just before their match against Championship rivals Aston Villa. Children from the Foundation and their parents will be outside the ground collecting money, with the donations going towards the Foundation.
Cole and Andre joined the young Foundation players for a brief warm-up led by strength and conditioning coach Wes Pooley. Wes, a former professional rugby player, took the group through some stretches and lunges as they prepared themselves for the activities to come.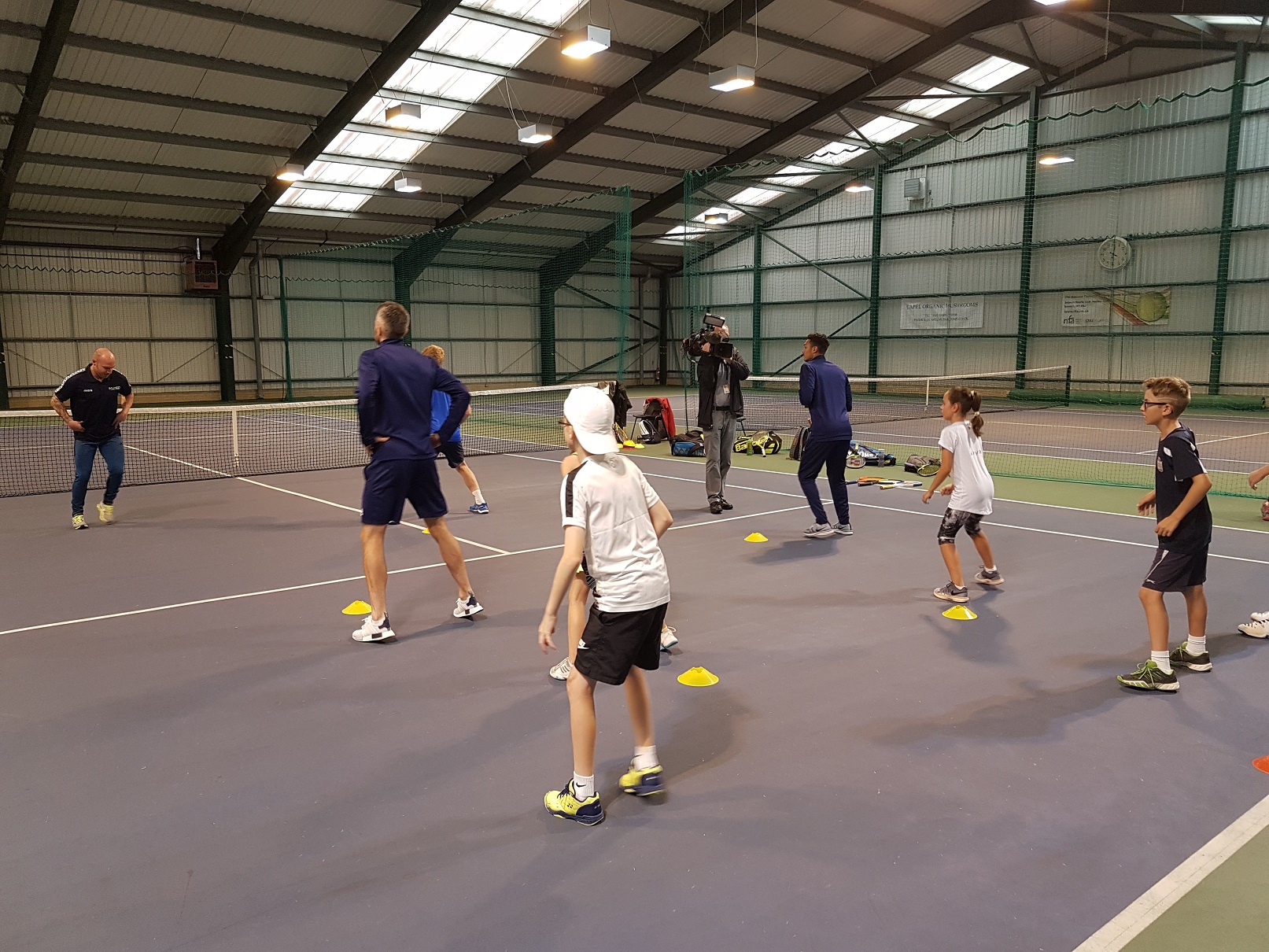 The players then picked up their rackets as Foundation chairman and coach Nino Severino took them through some forehand and backhand drills – no balls in play for this bit – to assess their techniques.
Andre, 19, and Cole, 32, looked the part, and after a few tips from Nino, were ready to start hitting balls with the young players. A frantic session followed, as Cole, Andre and Andre's dad Jason, a former Ipswich Town and Tottenham Hotspur player, perfected their ground strokes alongside the children.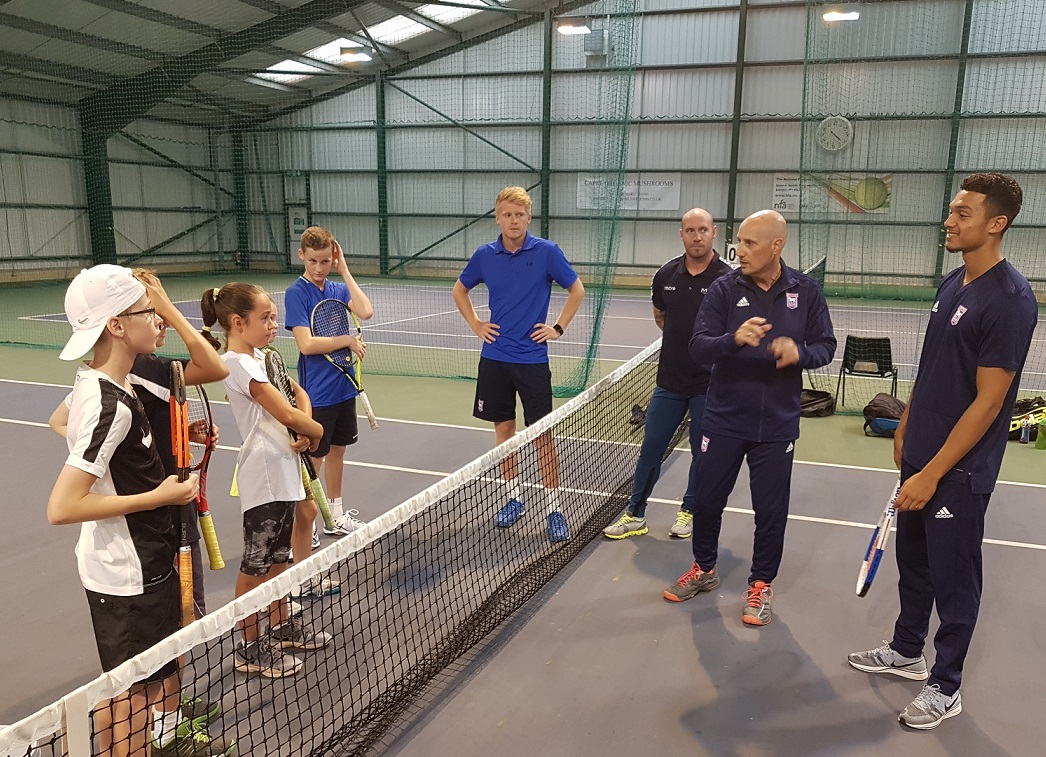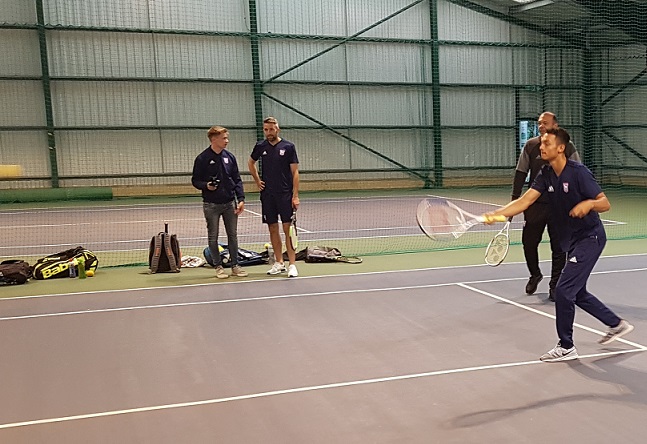 The final session of the afternoon saw the Foundation youngsters take turns to play points against the professional footballers, as well as Jason.
The whole event was captured by Anglia TV as well as the East Anglian Daily Times, with the cameras seemingly spurring on the players to raise their game at every opportunity. A close contest followed, with some amazing rallies, and a lot of huffing and puffing on the side of the footballers! However, the boys in blue just about prevailed, albeit with some help from the coaching team, to win 30-29.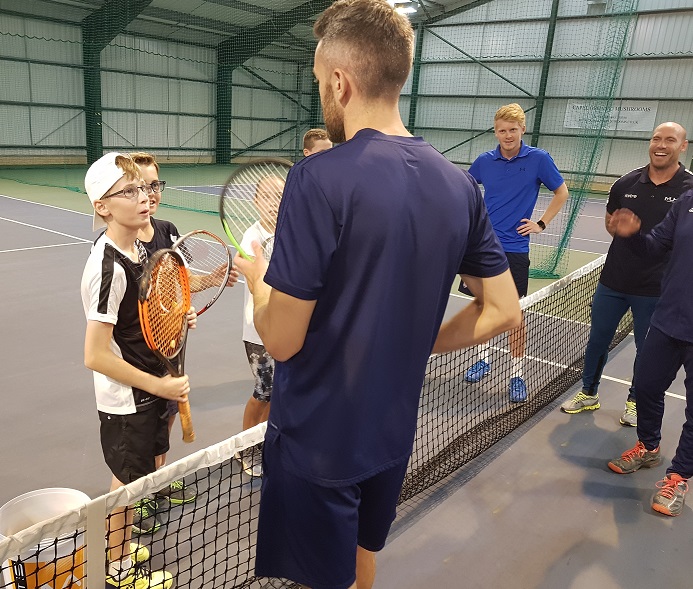 Cole, whose six-year-old daughter players tennis regularly, said afterwards: "It's such a fun and comfortable environment to come along to. Nino has done a lot with (Ipswich Town) players in the past and you can see how much the kids enjoy it.
"The Elena Baltacha Foundation is a great Foundation and brilliant for the kids. Nino has ties with the club, and the Baltacha family do as well with Elena's dad having played for the club in the past. I'm sure it will be good afternoon for the Foundation on Saturday."
"With a Foundation like this and Elena's family having connections to the club, it's even more important we help out as much as we can. Nino is a great guy and has helped out the club in the past, working with some of the players, so we can do our bit to help him."
Commenting on his performance on the court, he continued: "It was good fun but not much fun getting the run around - the kids definitely didn't take it easy on us! The standard of tennis is very good. You can see the work Nino is doing with them and it's clearly paying off. They've got a bright future ahead of them."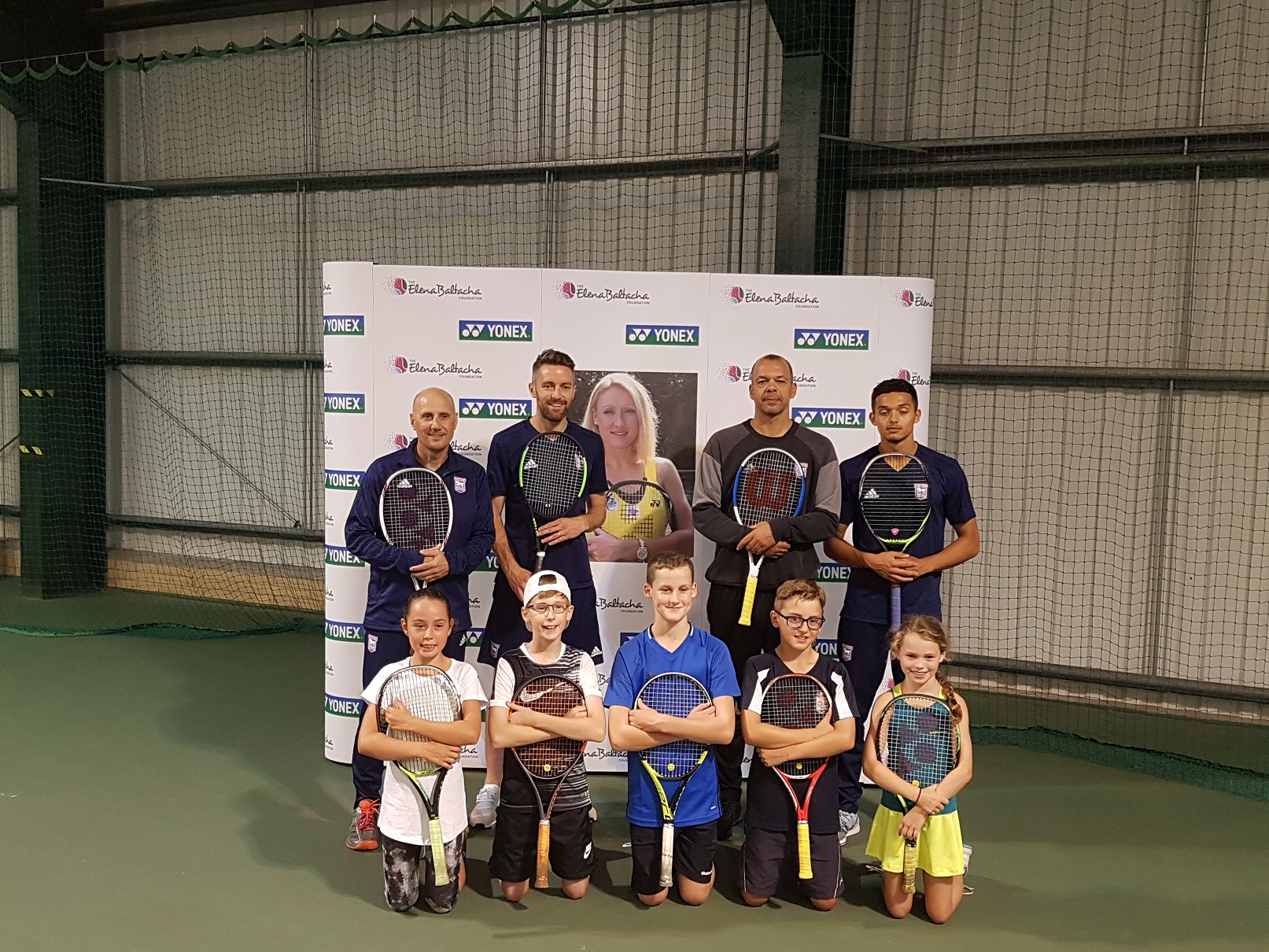 by Wendy Henderson