Elena Baltacha Foundation introduces youngsters to tennis at Ipswich Town FC Open Day
Posted 03 Aug 2018
Fans of all ages relished the opportunity try their hand at the Elena Baltacha Foundation's tennis stand which formed part of Ipswich Town Football Club's Open Day, writes Marc Beyeler.
More than 5,000 fans descended on the club's Portman Road ground to meet the players, get autographs, watch them training and take part in a host of other fun activities and games.
Introducing youngsters to tennis is a big part of what the Foundation is all about, and it was heartening to see so many children taking part on our activity in the fan zone.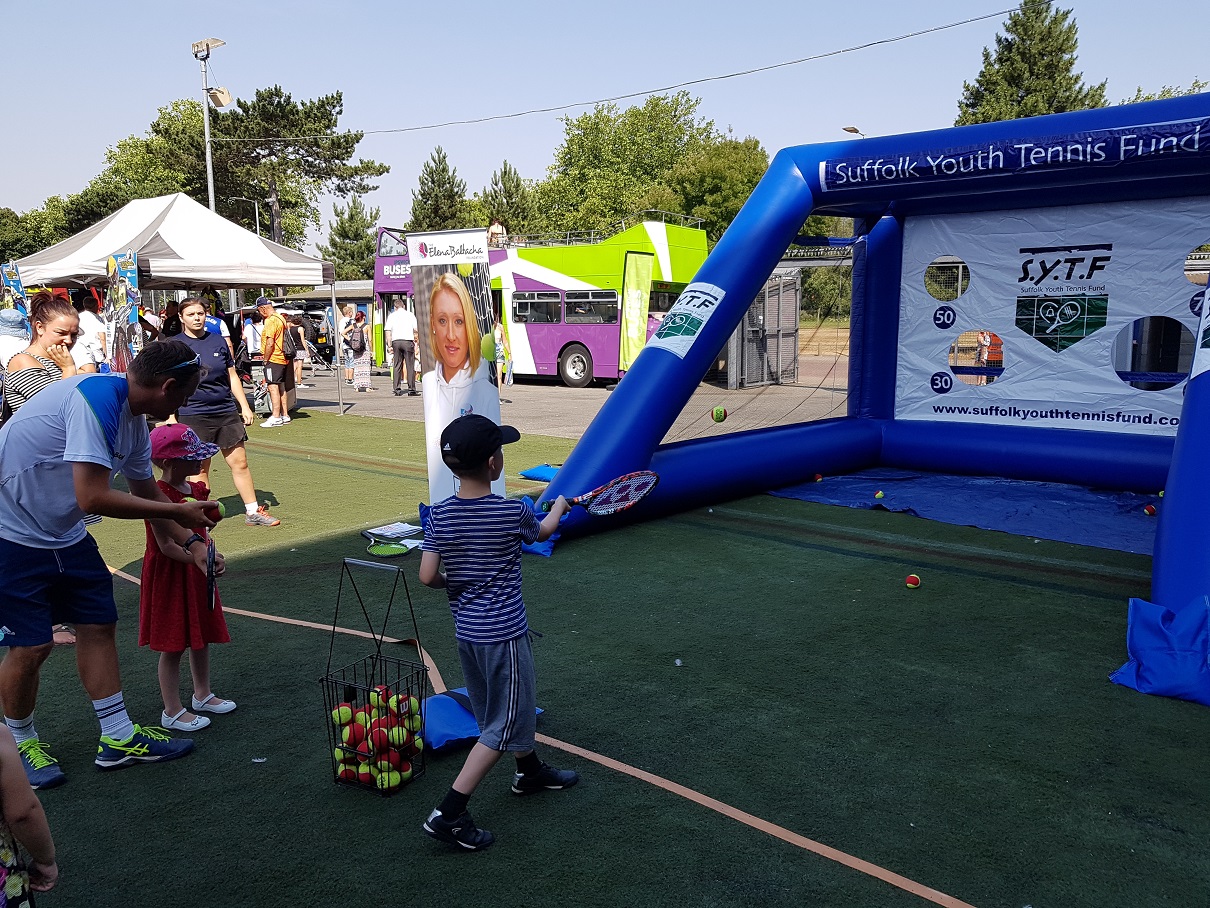 With the queue stretching back as far as the temporary pitch for small-sided football matches, the youngsters and their parents patiently waited their turn to pick up a tennis racket and test their aim and technique on the inflatable target.
On hand to give out some pointers and help them improve their strokes – as well as recovering the odd stray tennis ball! – were Aaron Garwood (head of the Foundation's schools programme), Chris Daynes (tennis manager and coach), Beth Lincoln (coach) and Lindsay Farish-Carradice (organiser and sports scientist).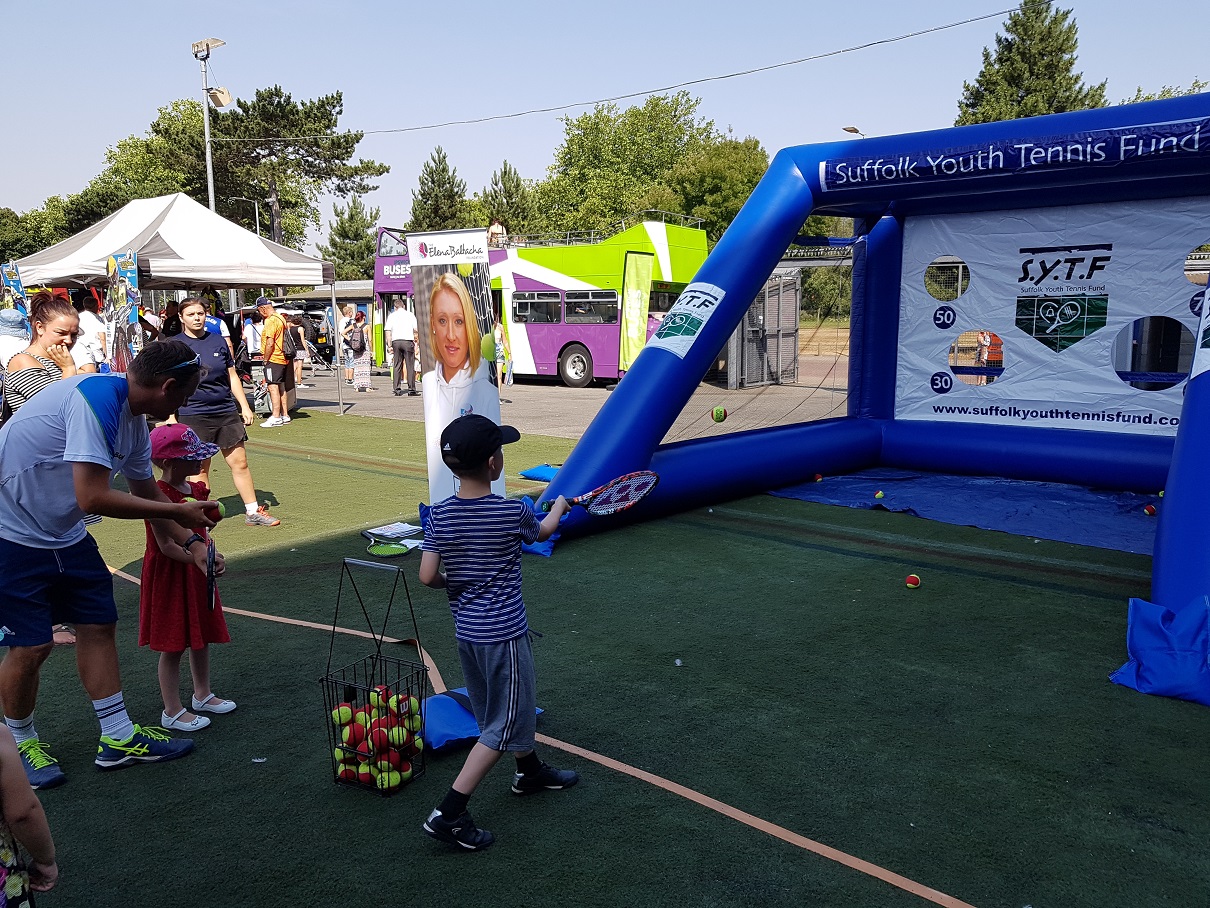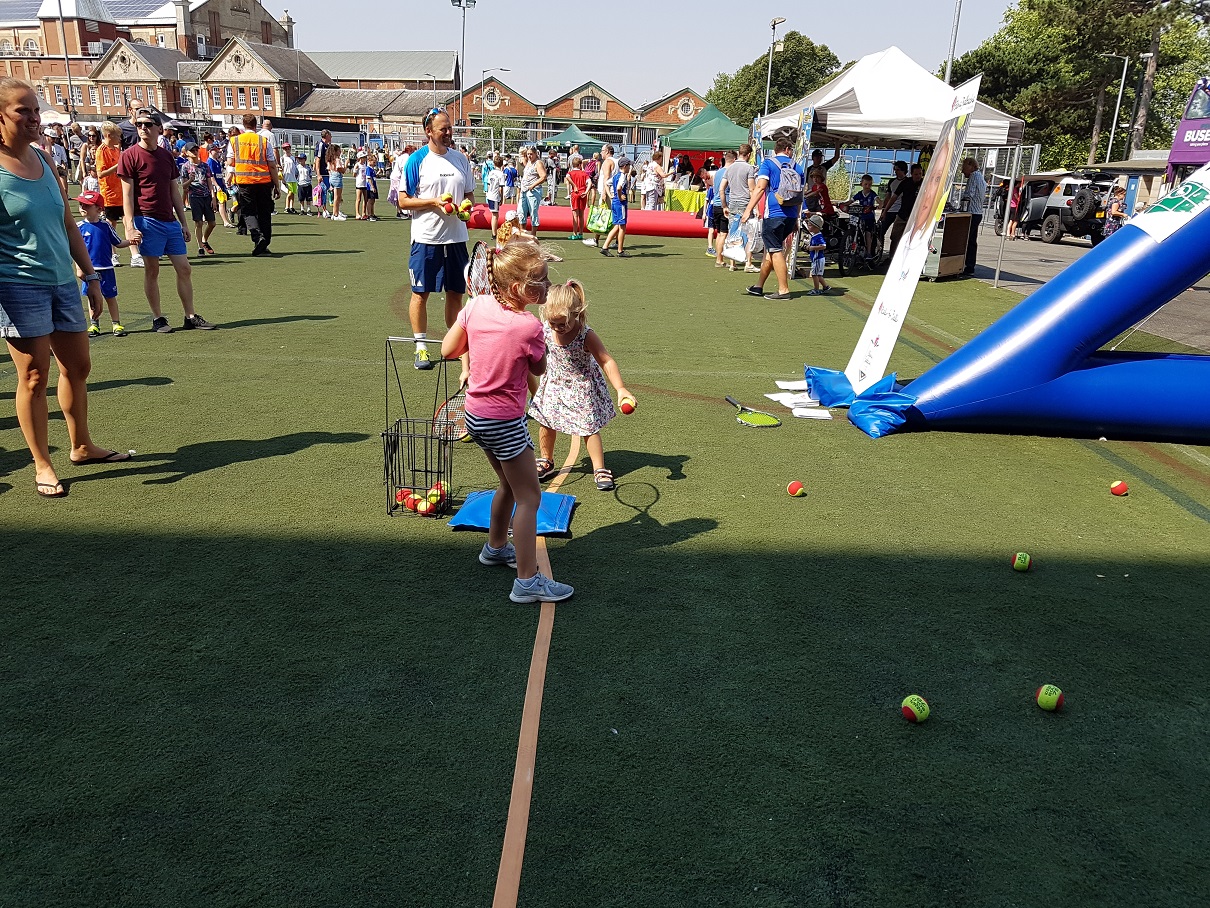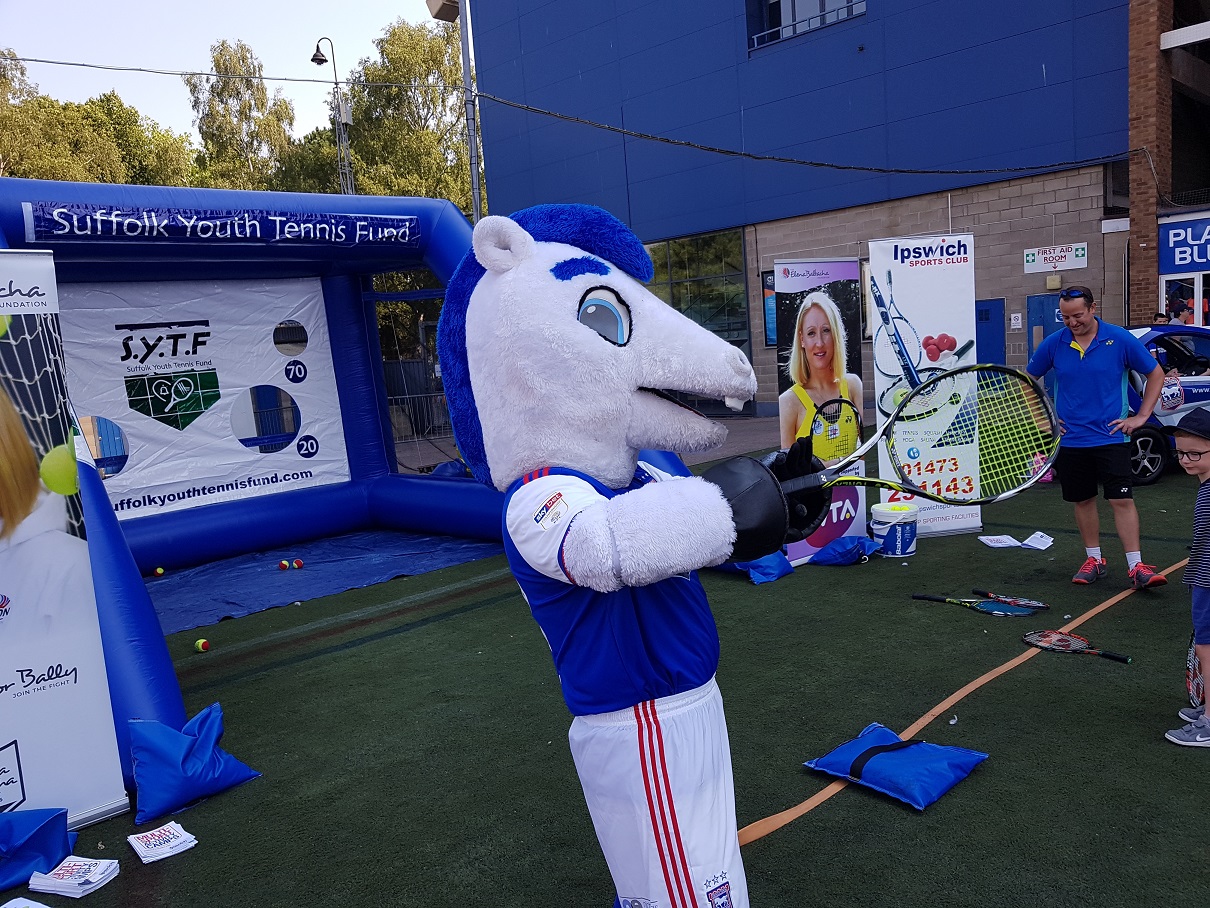 A number of parents also took the opportunity to show off their tennis skills, and even Ipswich Town mascot Bluey had a go, much to the crowd's amusement.
As fans continued to flock to the fan zone, where other local organisations had set up stalls and attractions, attention turned to the afternoon Mascot Race, which followed the Town players' open training session on the main pitch.
The Foundation does not have an official mascot, but Aaron agreed to represent us dressed as Marvin the Monkey. He gave a valiant effort, finishing in the top five, with Pacman claiming victory.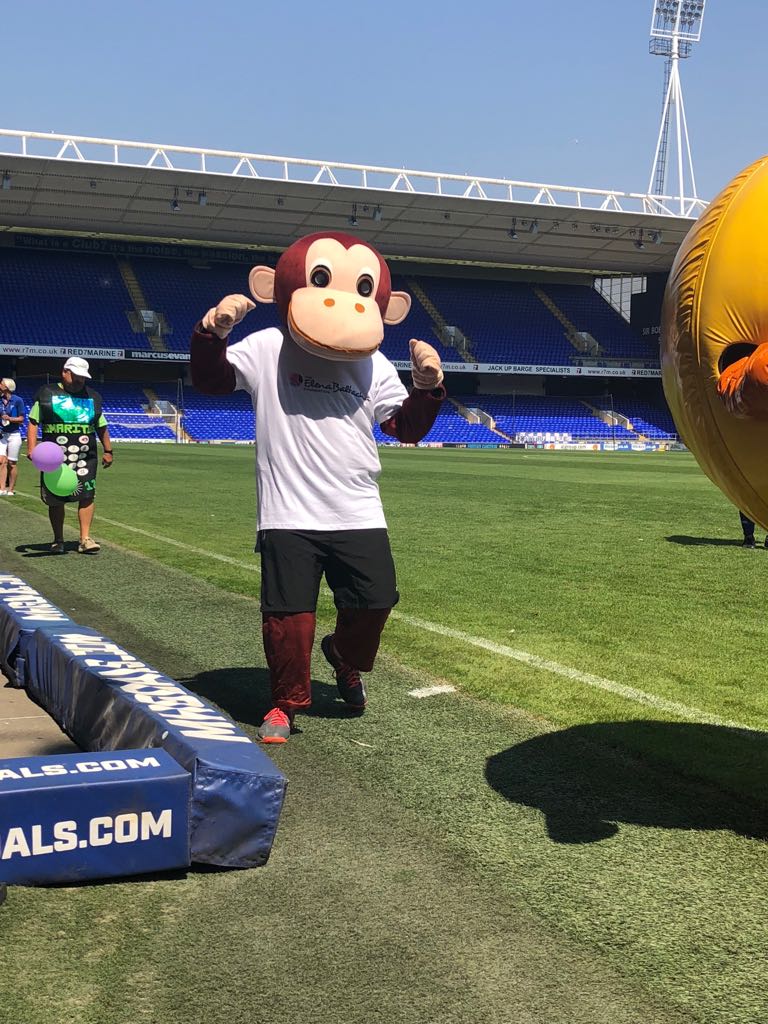 Overall, it was a hugely successful day for both Ipswich Town FC and the groups that took part. The enthusiasm that greeted the Foundation's activity was great to see and we're very thankful to the club for inviting us along to part of such a great occasion. We wish them well for the start of the EFL Sky Bet Championship season, starting with Saturday's home game against Blackburn Rovers.

by Wendy Henderson