EBAT girls learn valuable life lessons during inspirational visit from WTA's Kathy Martin
Posted 25 Jun 2018
What are the qualities that make a tennis champion?
That was just one of the questions that girls from the Elena Baltacha Academy of Tennis got to grips with during a special visit from WTA representative Kathy Martin, writes Marc Beyeler.
The group of 12 girls, aged seven to 16, were engaged throughout as Kathy, Senior Director of Athlete Assistance at the governing body, spoke to them about the physical and mental challenges that go hand in hand with striving to become a professional tennis player.
The WTA is a supporter of the Elena Baltacha Foundation, which in turn supports the Academy, and the girls were honoured to have Kathy visit so soon after flying over to the UK from Australia.
Player welfare was at the heart of everything she talked about, and as this is at the core of the Foundation's activities, her wise words were a perfect fit.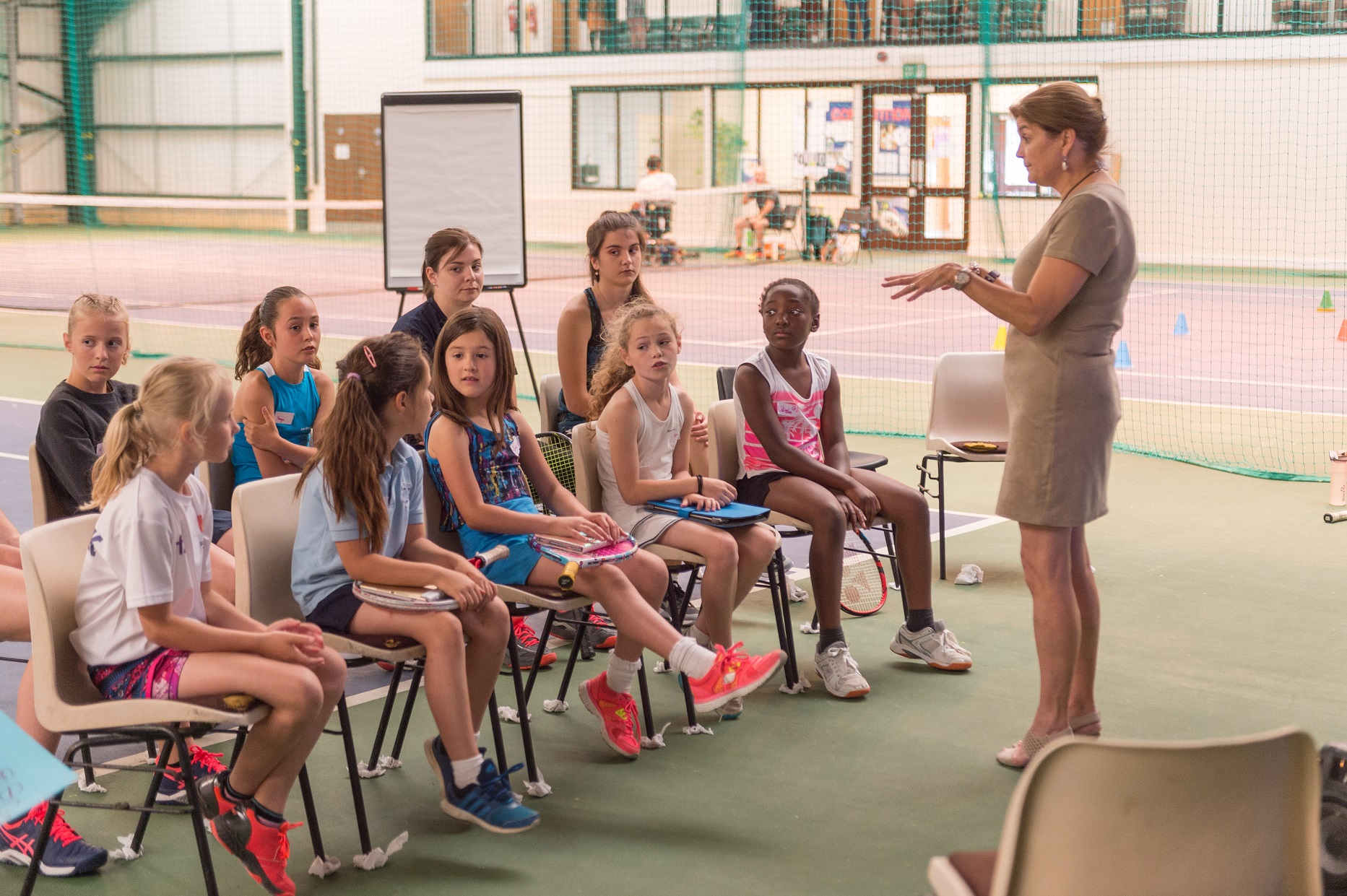 Kathy spoke extensively about the importance of preparing mentally and physically before training sessions and matches, and how taking part in a range of sports can help develop other skills and prolong interest in tennis.
The session was not all about Kathy talking though, as she enjoyed plenty of interaction with the girls as well. At one point, she asked them to split into two groups and write down the qualities that all champions possess on the flip charts provided.
Determination, positive attitude, confidence, healthy eating, fighting spirit and working hard were just some of the answers they came up with, demonstrating how much they had taken on board in such a short space of time.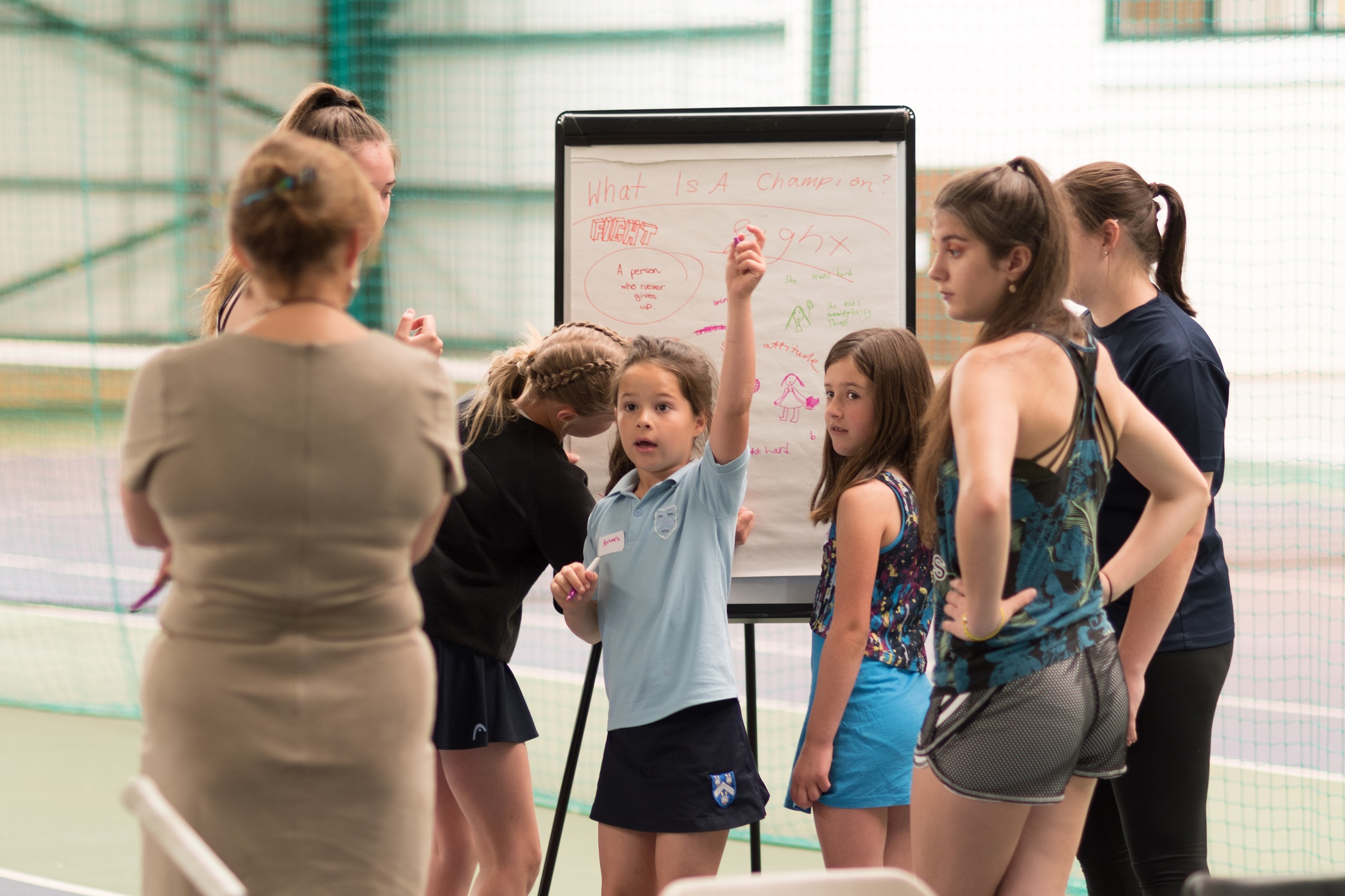 "They were a great group of girls," said Kathy.
"They were really engaged throughout and showed a lot of interest."
After taking the session with the girls, Kathy then spoke at length to their parents about the role they can play in helping to ensure their daughters maintain a healthy lifestyle and continue to grow as individuals as well as tennis players.
The event proved to be a resounding success as youngsters and adults alike took away so many positive messages.
Kathy's final message to the children was to 'dream big' and with such positive energy flowing through the group it seems likely that they will do exactly that.

by Lindsay Farish-Carradice